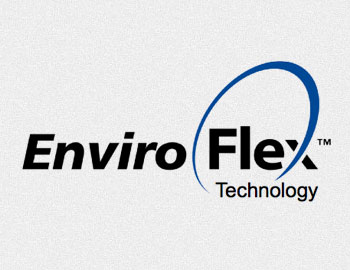 EnviroFlex

TM
How do we produce foam of the highest quality and consistency without harmful emissions? We pioneered the use of an award-winning CO2 process in foam manufacturing known as EnviroFlex™ Technology. Quite simply, EnviroFlex is the most advanced, highly developed, environmentally friendly foaming process created.
Why is EnviroFlexTM Superior?
EnviroFlex combines our patented, state-of-the art CO2 process with a proprietary chemistry that provides exceptional durability, strength , and physical properties compared to conventional foam pouring processes. The result is better support, cell integrity, and longer product life. Your customers will notice the difference in feel as well as performance.
We are committed to EnviroFlex Technology.